Dr Karl Kruszelnicki AM (NSW)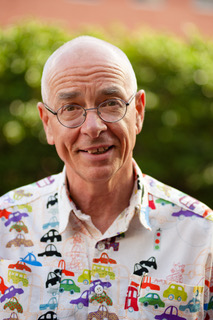 The man with the answers when it comes to Science and Technology. As the Julius Sumner Miller Fellow at Sydney University, Dr Karl spreads the word about science and its benefits. With weekly Radio shows in Australia and in the UK on the BBC, regular television appearances, magazine articles and 43 (so far) published books, Dr Karl is constantly in demand by the media and for corporate appearances. Dr Karl has received many honours, including the Ig Nobel Prize awarded by Harvard University (2002); Australian Father of the Year (2003); and received a Member of the Order of Australia Award in the 2006 Australia Day Honours list.
Follow Dr Karl on Twitter @DoctorKarl
Book signing | Sat 3.30pm, Library Theatre Foyer
Sun 4.30pm, Foyer
Limited copies available from the Library bookshop - please feel free to grab a copy before the event and bring your own!